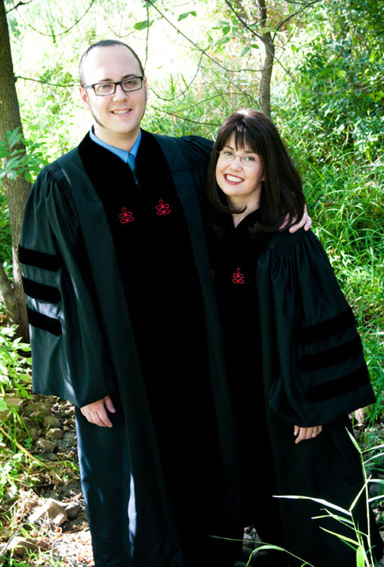 Dear Members and Friends of the First Unitarian Church of Chicago,
It is our honor and deep joy to accept your invitation to be your ministerial candidates! We eagerly look forward to candidating week when we can meet you in person and get to know one another. We hope to learn about you as individuals and as a congregation—to begin to understand your hopes, sorrows, dreams, and vision—that we might begin to lay the foundations for our ministry together.
We are moved by your congregation's esteemed history. You have much to celebrate. From the vision of your founding gathering of young men with the Rev. Charles Follen, to your prophetic engagement in the civil rights movement, to the development of Chicago Children's Choir, to your treasured identity as a multi-racial and theologically plural church, you are the bearers of a rich history. You are the stewards of a beautiful, historic house of worship. With care, this church can serve coming generations of vibrant congregational life—and service.
Your history is venerable, indeed. Yet, we believe the church's future holds greater promise still. Your strong lay leadership, long-term membership, and long—standing commitments to religious education and excellence in music will serve this community well as we move boldly into the future. There is much work to be done—but also much joy and delight in the task! While great challenges lie ahead, there is even greater possibility.
Like you, we believe in the saving power of our Unitarian Universalist faith—for individuals and for the world. Together, we are committed excellence in ministry, bold leadership, and innovation. We believe our faith calls us to serve people on both sides of the sanctuary walls—no matter the color of their skin, or whom they love, no matter the color of their collar or the nature of their beliefs. With deep hope, we look forward to joining you in this sacred work.
Ministry is rooted in relationship, so please know it is with great joy that we look forward to meeting you during our week together in April. In the meantime, we invite you to explore this site, where you can find material about what we have done and hope to do, but moreover, who we are and who we hope to be—as as ministers and people, as a team and as individuals.
It would be privilege and honor to be called as your settled ministers. We envision a vibrant ministry that we could build together—one that is deserving of all of our children. And this is the church where we hope to raise our own children: Josie (four) and Matthew (22 months). We would cherish the opportunity to minister with and for you, and to make our family home in the Hyde Park community for many years to come.
Many blessings. We wish you a happy Easter, a joyous Passover, and the delights of Spring. See you in April!
Sincerely,


Teresa & David Schwartz
All site content and design by David and Teri Schwartz